Japanese government encouraging alcohol consumption
It's not every day that you read about a government encourage alcohol consumption but this is the case in Japan. Due to the pandemic alcohol consumption rates have dropped and it seems now that young people are not consuming alcohol like their older peers. We are not sure why but it is affecting the government income greatly so hence the advertising campaign. Here is an interesting article from news.


Japanese campaign to encourage young people to drink alcohol meets mixed reviews | news.com.au — Australia's leading news site
A campaign by a Japanese government agency to promote alcohol consumption has drawn mixed reviews, as the nation attempts to "revitalise" its liquor industry.
The National Tax Agency recently launched its "Sake Viva!" idea competition, offering prizes for those who come up with the best ideas to help stir up some party fever in the country's youth.
Tax revenue from liquor was down a whopping 9.1 per cent in 2020, accounting for more than 110 billion yen (A1.17 billion) in losses.
Producers have also reportedly been forced to sell products with lower alcohol percentages to align with the country's changing habits.
The "Sake Viva" hashtag briefly trended on Twitter as the questionable campaign attracted local media attention.
Some viewed the move as a shameful attempt at promoting poor health via binge drinking. Japan has one of the fastest ageing countries in the world and, after the pandemic, has seen a significant decline in casual drinking.
One user labelled the campaign "ridiculous", echoing dozens others urging against the government promoting drinking.
"As a Japanese taxpayer, I have decided to stop drinking until the finance ministry scraps this senseless and harmful campaign. Boycott and get healthier," one local wrote.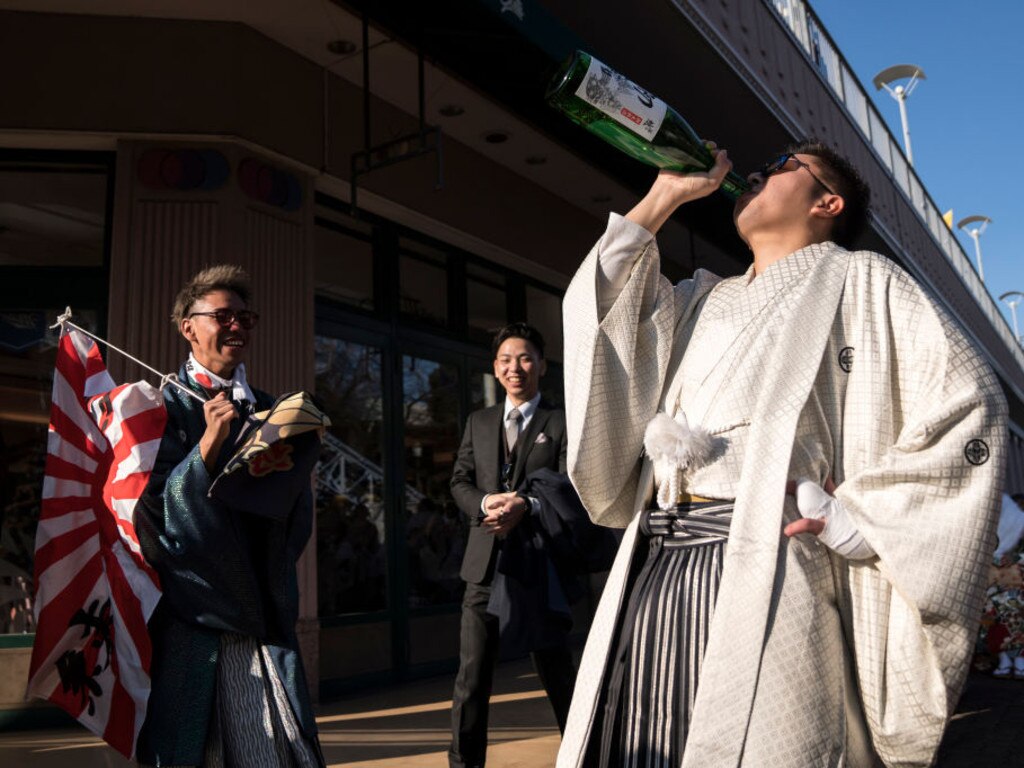 New government data released on Friday showed Japan's core consumer prices for items excluding fresh products rose 2.4 per cent on-year in July, the highest in more than seven years and marking four straight monthly gains of more than two per cent.
While energy prices continued to mount, the speed of the increase has slowed, according to data released by the internal affairs ministry, which matched market expectations.
The figure is the highest since December 2014.
Prices have increased for nearly 80 per cent of non-fresh food products, NLI Research Institute said, predicting that core CPI may touch 2.9 per cent by October.
"Until now, sharp rises in energy prices, triggered by rising crude oil costs, drove up the core CPI. But the main cause is shifting to food," NLI said.
Central banks worldwide are hiking interest rates to fight soaring inflation, but the Bank of Japan sees recent price rises as temporary, so has kept its ultra-loose monetary policy in place.
This has pushed the yen lower against the dollar in recent months, making imported products more expensive.
"For the time being, a lot of price hikes can be attributed to the yen's depreciation," Dai-ichi Life Research Institute said.
BoJ governor Haruhiko Kuroda has said he is committed to the current policy, which aims to create sustainable growth through rising corporate earnings, growing wages and sustained inflation of around two per cent.
Leave a comment